In these workshops we make aquaintances wit all our tools, some techniques and everyone will of course make something great out of leather.

Workshop lasts from few hours up to one day and in this time period it is reasonable to choose something a bit smaller for starters – like a wristband or key holder but also smaller card case, a belt, knife sheath or some sort of pouch is reasonable (depending on how long would you like to spend on leather craft).

With leather craft workshops we have been invited to take part in birthdays and other parties. Time spent in the workshop has always brought lots of fun but also lots of new knowledge and skills.
Your guests will all have nice memento from the time spent together but also some new information about vegetable tanned leather and leather craft tools. All these workshops have always been very much liked by children as well by adults.

Workshop is suitable for a hobby group and it is also great addition to school crafts classes. For example – we had a very interesting workshop at Turba school where hobby group students made wristbands to be gifts for upcoming schools music event.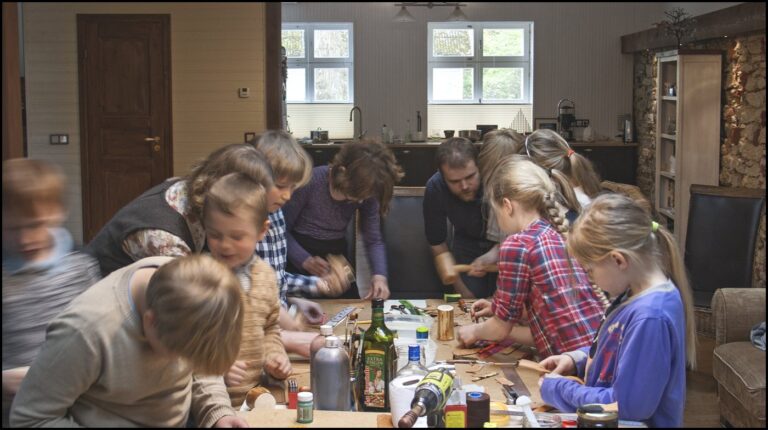 Photos of our leather craft  workshops
We have shared our tools and skills at many places – from living rooms to farmhouse sheds, classrooms to restaurant halls!

About leather craft workshop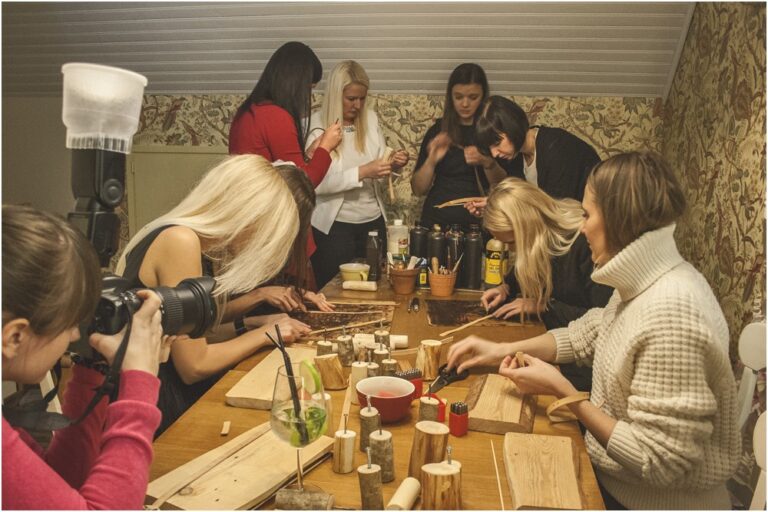 At this time Wanakuramus does not have a suitable place where to accept guests properly. So the place for the workshop has to be yours or destination chosen by you.
There are no special requirements for a workplace – everyone needs normal working space at the table with sitting option. We need normally lit room and small amount of colder water.
At summer time (when it is warm) it is also possible to work outside but some sun screen would be still nice.

Up until today we have had very different and interesting destinations. In addition to classrooms and private estates we have been invited to restaurant and to shoe and bag boutique! So do not hesitate to offer your space for workshop!
There are no preparations required for the workshop – all tools and materials will be brought by us.

Wanakuramus' will arrive where they are invited to – we have nothing against any destination.

When we have more information about your wishes, then we can discuss more details over future emails:
– Duration of the leather craft workshop, that depends also on how many participants are there but also on what sort of item have you chosen to make.
– Price for the workshop, that depends on how many participants are there, what have you chosen to make and where are we expected to arrive.

All participants do not need to choose same item – depending on how many participants are there and how long would you like the workshop to go on, we might be able to offer two- three different choices.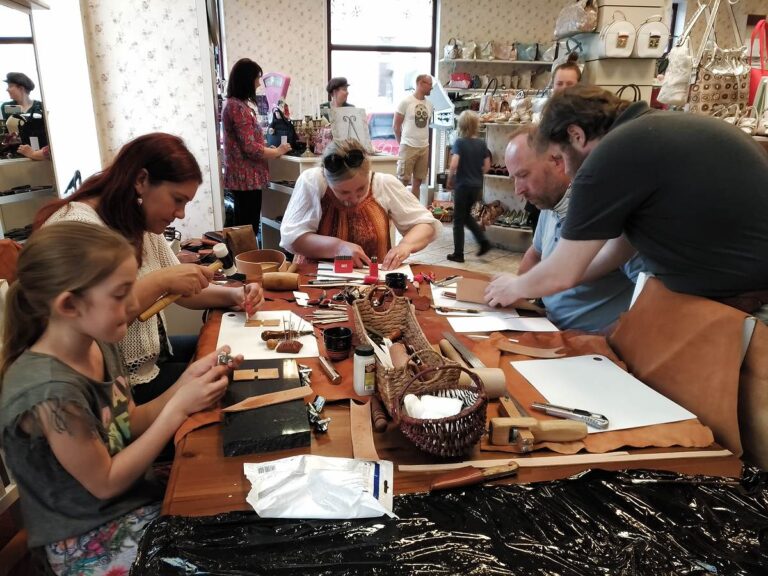 Ask for leather craft workshop – get in touch!
If you wish to order leather craft workshop from Wanakuramus' leather crafters, then you may reach us by following email: wanakuramus@nahakamber.ee
Let us know when and where are you expecting us, how many guests do you have and what would be your first choices for crafting.
---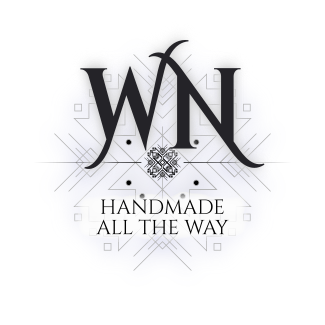 "Thorough and well thought courses and workshops – new skills and useful experiences!"

Wanakuramus' Leather Crafts
Handmade all the way
---
---
---